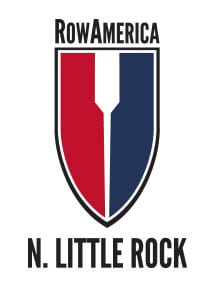 Sep 15, 2015
RowAmerica partners with Arkansas Boathouse Club in North Little Rock
RowAmerica has entered into a management agreement with the Arkansas Boathouse Club (ABC), located on the banks of the Arkansas River in North Little Rock. The newly appointed, RowAmerica North Little Rock, began operations on September 1st.
"We see a fit between ABC and RowAmerica with our mutual interests in expanding the sport of rowing", said Ellen Sullivan, Chairman of the Arkansas Boathouse Club Board of Directors. "The ABC Board believes that RowAmerica is uniquely capable of establishing rowing as a significant recreational and competitive sport in Arkansas."
Ted Riedeburg joins RowAmerica North Little Rock as director and head coach with over fifteen years of experience as a junior and adult coach in Sarasota and Jacksonville, FL.
"I am impressed by the support of the ABC community and the passion that they have for rowing, as well as the City's interest in developing a premier rowing program," Riedeburg adds. "Little Rock has wonderful potential to become a central location in the South for junior rowing development."
"We are very excited to have the opportunity to develop a rowing culture in North Little Rock," says Dave Dickison, president of RowAmerica Boat Clubs. "Ted and the rest of our staff are ready to embrace the challenge wholeheartedly."
Several learn-to-row programs are available for Middle School and High School students, as well as Adults over the course of the fall, with registration also available through the website. In addition, the Six Bridges Regatta will be held on September 19th, which is an excellent opportunity for those new to the sport to experience the excitement of competitive rowing form the shore. Adults and juniors can learn more about rowing at www.rownorthlittlerock.com.
Posted In: