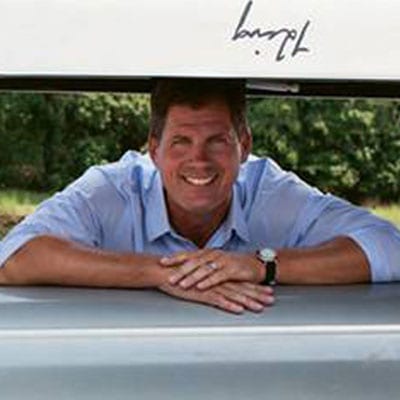 Feb 5, 2014
Dave Dickison Joins RowAmerica
David Dickison has accepted the position of President of RowAmerica Boat Clubs, a division of RowAmerica LLC. Prior to joining the RowAmerica team, Dave was the Northeast Senior Sales Advisor for Vespoli Racing Shells for over 10 years. Previous to that, Dave was a key member of a Foundation responsible for establishing over a dozen rowing clubs in Canada.
RowAmerica Boat Clubs is an organization that provides "turnkey rowing clubs" throughout North America. In addition to providing capital assets (racing shells, oars, coaching launches, trailers, trucks, docks, gangways, racks, ergs and, in some cases, buildings), Row America will set new standards in programming, athlete development, safety, coaching, financial reporting, marketing, and so forth. Its first club, RowAmerica – Rye, was established last year in Rye, NY and has grown to over one hundred members.
The RowAmerica organization is owned by the Winklevoss family, whose members Cameron and Tyler Winklevoss rowed at Harvard, Oxford and the Beijing Olympics. "We believe Dave Dickison is ideally suited to head up this division of our organization, based on his background in Canada, his experience selling boats, and his love of rowing," said Howard Winklevoss. "We know that individuals who are passionate about this sport can make a big difference, and Dave has both the requisite experience and passion. RowAmerica has the resources ready to help expand this sport, and we're excited to have Dave spearhead the development of boat clubs across the Nation."
Those involved with rowing know how wonderful this sport is for juniors. Whether they're competitive or recreational rowers, its benefits are becoming more widely appreciated, especially as contact sports are giving many parents second thoughts. "Our aim is to establish new rowing clubs in school districts with suitable water, and to help existing clubs realize their true potential," says Dave Dickison. "It's a big challenge, but we're up to it."
RowAmerica has three divisions: RowAmerica Boatworks which markets WinTech Racing and King Racing shells, RowAmerica Shell Repair which repairs boats of all makes, and RowAmerica Boat Clubs. 
If you would like to discuss how RowAmerica can help realize your vision of a boat club in your area please contact Dave Dickison directly at: 203-903-7744, or ddickison@rowamerica.com
Posted In: